Sun Ray is a Hot Tub and Spa Manufacturer located in Edmonton, Alberta, Canada. We originally began in 1993 offering exceptional quality hot tubs and spas at realistic prices.
We are constantly growing and have now expanded once again with our new manufacturing facility located just off of 75th and Argyll Road in Edmonton. This new expansion will allow us to increase production, but more importantly our warehousing capacity.
We will be opening up new retail locations within the area as well as expanding our dealer network within and outside of Canada. Consumer demand for Canadian made products is growing rapidly on a daily basis and Sun Ray Spas Spas is 100% "Proudly Canadian".
Please stop by—we'd love to see you and your family!"
Why pay retail prices on your new hot tub or spa, when you can purchase direct from the Hot Tub and Spa Manufacturer and save thousands!
Sun Ray Spas are available with Microban®
Learn How Microban Protects Your Spa >>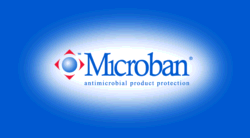 Sun Ray Spas Manufacturing Processes
Microban Antimicrobial Protection - Learn how Microban® protects your spa from odors, stains, and degradation.
Sun Ray Hot Tub Manufacturing Process - Learn about some of the extra steps Sun Ray Spas takes that many of our competitors skip completely.
Sun Ray Hot Tub Covers - We take pride in our spa covers. Learn about some of the unique steps we take to design quality hot tub covers.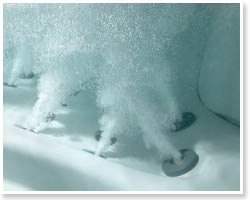 Did You Know?
Our spas are manufactured in Edmonton, Alberta and are built to withstand our Canadian climate. From the hottest of summer days to the harshest of winter months.